Submitted on Tue 09 Aug 2022
I'm celebrating my 10th anniversary at The Recruitment Company, and it's been quite a journey so far. From Sydney to Dublin, from rookie to director, it's been a hell of a ride. What better way to celebrate 10 years in the industry than to create a series of the 10 top things I've learned over those years.
5. Quality trumps quantity every time
10 years in the recruitment industry is a long time. There have been many lessons, but one thing has become increasingly clear to me: quality trumps quantity every time.
Recruitment is an industry that is driven by numbers and ratios. Every company has their own version of KPIs and metrics and every recruitment manager and client wants volume, quality AND results.  It's easy to get caught up in the numbers game and feel pressured to bring in as many candidates as possible.
So how do you balance this? Both quantity and quality are important but ultimately, it's all about results.  And what gets you results?  Matching the right person with the right opportunity.  And when you start thinking about what matches a candidate with an opportunity, you realise that quality is more important than quantity.
Sometimes you have to kiss a lot of frogs.  But if the first one turns out to be your prince then all the better.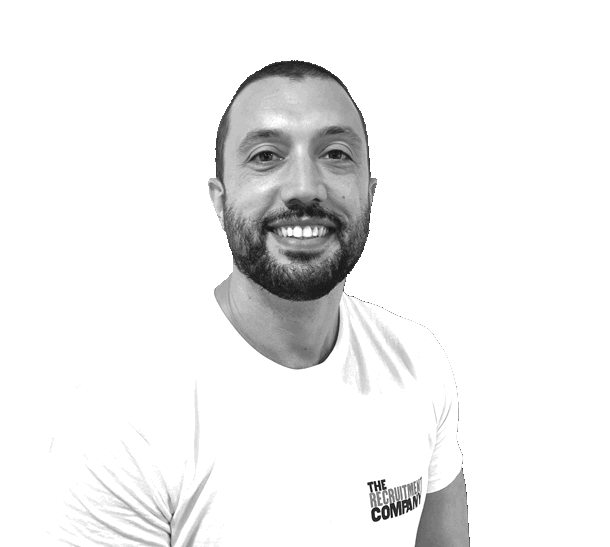 Chris Pelow has been with The Recruitment Company for 10 years. First as a rookie in our Sydney office, then into a leadership role.  He now leads our thriving Dublin office. 
If you're trying to fill a position, it's all about making sure that you find the right person for the job, which means you have to put in the legwork, that's where quantity comes in.  But it pays to be picky and keep going until you find the RIGHT person not just the RIGHT NUMBER of people.  Don't just take anyone who comes along—be choosy! Make sure they have the skills and experience needed for the position and dive deeper to make sure they are the right fit as well.  That's where quality comes in.
Maybe your client will push for more CVs, maybe your manager will berate you about your KPIs, but ultimately if you get the results then they'll be happy. 
When I tell people about this lesson, they can interpret it wrong.  Some people assume I mean that KPIs aren't important, that quantity isn't an important factor and that they should do less work. This is not the lesson at all.  The lesson is, that quantity is important.  Recruitment is a tough gig with long hours, a hard slog and the need to cover off multiple opportunities and candidates at the same time.  Quantity is VERY important.  But never at the expense of quality.
As a specialist and a genuine consultant who is partnering with your client, you should be in a position to demonstrate to them that you are delivering quality, even if you aren't delivering their expected quantity.
Final Thoughts
This lesson can apply to many aspects of life.  When it comes to things like friends, customers, social media likes, food, social life, we tend to put a lot of emphasis on quantity and sometimes less on quality.  But, as with life, recruitment needs a balance between the two, with the knowledge that quality trumps quantity every time.
Look at the rest of this series here
If you are looking to engage a recruitment agency to help hire amazing people for your awesome company and you'd like to start with a chat, then call us today on +353 1 485 4964 and speak to one of our recruiters or send us an email to [email protected]
The Recruitment Company – Making people enjoy the recruitment experience again
Specialist Dublin Employment Agency within IT infrastructure, Cloud, Devops, Cyber Security, Networking and Systems.