Submitted on Tue 09 Aug 2022
I'm celebrating my 10th anniversary at The Recruitment Company, and it's been quite a journey so far. From Sydney to Dublin, from rookie to director, it's been a hell of a ride. What better way to celebrate 10 years in the industry than to create a series of the 10 top things I've learned over those years.
6. Surround yourself with a good team
When I started out on my recruitment career, I thought being a recruiter would be a simple task of finding perfect candidates for my clients and I figured that I'd be able to do that on my own.  
It turns out that if you want to succeed in recruitment, you need to surround yourself with a good team.
Ultimately, in recruitment, (as in many parts of life), you sink or swim based on your own skills, your own resourcefulness and your own ability to keep going in the face of adversity (see lessons 1 – 5).  Many people work perfectly well on their own.  But for me, having a good team around you can take your success to the next level.
The team you have around you can be your greatest asset or your greatest hurdle.  You will meet some brilliant people on your journey but you will also meet some who are toxic to the very core.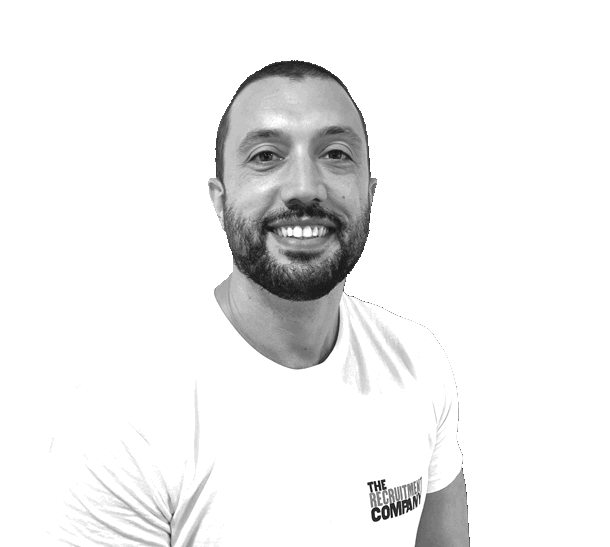 Chris Pelow has been with The Recruitment Company for 10 years. First as a rookie in our Sydney office, then into a leadership role.  He now leads our thriving Dublin office. 
Even though we work in isolation a lot, our ability to keep motivated is strongly influenced by the team we have around us. A toxic team can drive our cynicism, demotivate us and make us doubt ourselves.  This will ultimately impact our success.  Having a positive team will do the opposite. It will drive our confidence, allow us shake off the setbacks, encourage us to learn from our mistakes. 
Teamwork is vital in recruitment; there's no doubt about that! But it takes more than just putting people together in an office space to make a successful recruitment team. There needs to be trust between the individuals within the team, communication lines must be open at all times and there must be effective leadership in place.
Teamwork means sharing clients, information and skills.  It means helping each other and encouraging others when needed.  It means being someone to laugh with when things go wrong and someone to celebrate with when things go right.
You can't underestimate the value of a good team:
A good team will give you perspective on what's important in life and vice versa.
A good team will help you stay motivated when things get tough.
A good team will share the workload.
A good team will share your values making your work more rewarding
A good team will provide an immediate support system.
Final Thoughts
It's easy to get caught up in the hustle and bustle of your career, but if you surround yourself with a good team, you'll be able to accomplish a lot.
You can't do everything alone—and that's okay.
Look at the rest of this series here
If you are looking to engage a recruitment agency to help hire amazing people for your awesome company and you'd like to start with a chat, then call us today on +353 1 485 4964 and speak to one of our recruiters or send us an email to [email protected]
The Recruitment Company – Making people enjoy the recruitment experience again
Specialist Dublin Employment Agency within IT infrastructure, Cloud, Devops, Cyber Security, Networking and Systems.