customer survey
tell us what you really think
we love feedback

customer survey
We've been serving up great recruitment experiences since 2000 but we know there's always things to improve.  We love getting feedback, good or bad. Good feedback means our secret sauce has hit the spot, bad feedback means we need to tweak the ingredients, average feedback means we're not trying hard enough to make things sizzle.  
Every recruitment company will tell you they can bring home the bacon but we prefer to show you.  We believe that the proof is in the pudding.  Below are hundreds of real reviews of us and our team. We haven't taken any out, we haven't added any, all we've removed are specific company names.    
So here are our results; the good, the bad and the ugly.  Enjoy!.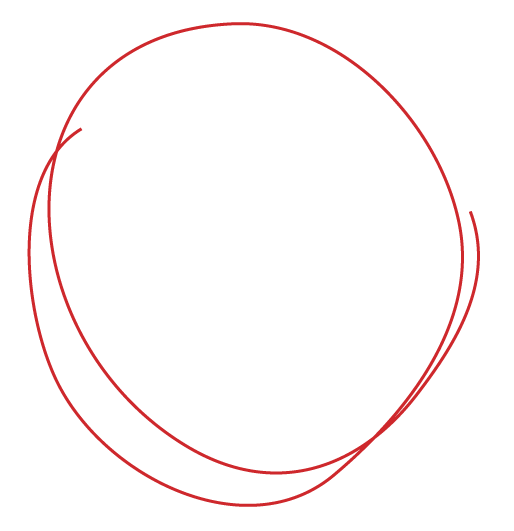 I would like to share my experience with Karl.Recently, I moved to Ireland. Applying for jobs on the Irish website was exhausting for me. I Messaged to Karl about a job opportunity via Linkindin.He started to call my number right away. He was continuously in touch with me for job oppurunity, which is great. He has helped me a lot with interview guidance,shared information about interviewers' backgrounds, and promptly provided feedback on the interviews He scheduled the interview based on my requirements and profile according to my skill set. Finally I got selected for KLA I highly appreciate his work. Thank you for providing me this opportunity. I sincerely appreciate his work. He is really Highly talented and is technically proficient. I had a really wonderful experience working with him throughout my job search.However I'll keep in touch with you for potential opportunities in the future and refer my friend to him as well.


It is an absolute pleasure to work with Chris.

Karl is an amazing recruiter, always attentive and responsive.

Great experience working with Karl. Very professional and knowledgeable about the industry. He always kept in contact and got back with any answers to questions I had asked. Very positive experience working with Karl.

Karl Moore was exceptional in the recruitment process. His patience, understanding and advising all the way through made all the difference. His efforts are very much appreciated. I sincerely hope he's there in 4-5 months time to re-negotiate my renewal. Many thanks.

I was very happy with the advice and support that Karl provided me with when he was assisting me in getting a new job. He really helped me through things and was very supportive of me. If there were more people like Karl the world of work and the world in general would be a better place.

Karl was exceptional. Without him I would not have had the opportunity I have now. He's been one of the best recruiters I have worked with in my career. Professional and friendly. I will be recommending others to get in contact with him also.

Karl contacted me to check if I was available to return to my previous position with ######. I confirmed that I was and Karl had secured the position with my requested start date within a few hours. He did an excellent job and I appreciate his good work.

Karl was very much helpful throughout my job search. He made sure he correctly understand my requirement and help me to get according to my requirements. He always kept me updated with the feedbacks and Informed me everything that I need to know before interviews. It was just amazing experience and he made my life very easy as I was new to Ireland he was the best recruiter I have ever meet. I am just not saying he is exceptional but he is the best. I will always recommend my friends to get in touch with Karl if they are looking for Job.

Karl is an exceptional recruiter who helped me secure my first IT contracting role. He handled all arrangements swiftly, efficiently and with attention to detail. His honest and personable approach is genuinely refreshing in the current market and I would highly recommend him to both candidates and employers. Thank you Karl!

I have been very impressed by Karls performance. I received an offer (which I accepted) 5 days after my first contact. He has been very professional and kept me fully informed throughout the process. He also placed a colleague of mine in a very short turnaround time. Feedback from my new employer has been very positive regarding Karl also. He is a credit to the company, and I will be sending more people his way when I can. 10 out of 10 experience.

Jon was a pleasure to deal with. He always kept in contact throughout the entire process so I was always well informed of the everything. Very happy to recommend him.

Karl was great to work with. He was professional and friendly. He made the whole process painless and seamless. I couldnt have asked for anything more.

Gavin, were very professional while dealing with me. Thank you very much indeed.

Karl was fantastic, always provided and update even if one was available which has been frustrating with other recruitment companies.

I had an excellent experience working with Karl. Karl called me to see what type of position, location and salary I was expecting. Found a suitable position, arranged an interview and confirmed the position all within 3 days. Karl also conducted a Microsoft Teams interview with me the day before the interview and this was great as Karl could provide advice on what I needed to confirm and work on in the actual interview. Karl kept me advised of the status of my application at all times via calls and emails. Karl was very professional and did an excellent job.

Excellent to deal with. Kept me up to date consistently.

Excellent in all aspects! Jonathon was exceptionally helpful and managed to help me land my dream job! Thank you.

Chris was a pleasure to deal with and relentless in getting everything sorted out as efficiently and painless as possible. A huge thank you for your efforts.

Chris was great, kept me informed every step of the way and matched me with the perfect position. 5stars.

Chris has been amazing from the start of the recruitment to currently even after I have signed my new contract. Chris has been consistent with making sure everything has gone through seamless. I believe Chris is an asset to your team, this is by far one of my best recruitment journeys I have had! Thanks to Chris' consistent support, made me feel very comfortable :)

Thank you Gavin for assisting XXXX with another great ICT candidate. I appreciate the efficiency and promptness of response when I reached out to you. If we need assistance in the future, we will definitely be back in touch. Thanks again

Gavin helped to get a new job at XXXX He was very helpfull, friendly and efficient during the whole process, keeping me updated in the whole thing.. also helped me with tips for the interview. I would recommend him 100% .. i am very greatfull to him.

I'd like to take the moment to express my sincere gratitude for Gavin in the process with XXXX. Gavin was the key to get the agreement. Gavin I can't thank enough for all your effort in getting it done. God bless you and your family. Regards,

Very thanks to Gavin for the job hunt for me. He's a true corporative recruiter, they way he communicates with me is exceptional.

Gavin sourced an excellent candidate for a role which we had envisaged would be a difficult hire. Gavin prepped all parties to ensure it was a good fit. And finally, Gavin ensured that the candidate accepted our offer in good time which meant the entire hiring process was very pain free.

Chris was brilliant, he kept me updated all the time and gave me suggestions before every interview. Thanks for all the help,

Many thanks to Chris for putting me in touch with XXXX. He is very easy to deal with, not pushy like some recruiters. He is also very professional. He gave me great advice on preparing for the interview. I think he recognized that i was a good fit for the role and the company.

Chris has been extremely helpful in the whole process. Any questions or concerns were answered immediately and without confusion. Preparation for interviews and communication was top notch. Excellent experience working with Chris.

Thank you so much for you help to get me a new job, Gavin! It has been painless and smooth to have you as my recruiter. Thank you for keeping your word and being on time when we had a scheduled phone call or something. Would recommend you to anybody who is looking for the next step in their career.

Chris was brilliant in securing me a new job. From initial contact all the way through to securing the job offer he always kept me updated. I felt he always had my best interests in mind & I really appreciate his time.

Chris was brilliant. I never dealt with a recruiter before and Chris was always so genuine with advice and tried his best to help in anyway he could. 10/10 would recommend to anyone.

Chris is an absolute gent! Great communication with regular updates from the client company and was very knowledgeable about the client - Christ could answer any questions I had. I would recommend Chris and most certainly 'The Recruitment Company' to any employer wishing to source high quality candidates. Wishing you every success in the future. Thanks again Chris!

Chris was simply amazing. I didn't want to take this job in consideration because of the salary and he kindly push me to have a job interview with them, just to have a feeling of the company. After that I really enjoy all the interview process, but the salary was still an issue. Chris was great to handle it for me and finally they propose me more than expected

All good, keep it going this way !

It was a pleasure working with Chris to get the new role. I was going through a very complicated time trying to extract myself from another company. Chris was very patient and understanding this situation.

Chris has been an exceptional recruiter, providing great candidates that match our specs, and consistently great communication - keeping mails in a single mail thread for each candidate and sending calendar invites with phone numbers are a big help. Effective, efficient and a pleasure to work with.

Chris has been exceptional in his approach and way of working. He was professional and understood my circumstance. For the first time in my life, I have not felt like I was dealing with a "used car salesman". I would recommend Chris and would love to work with him anytime in future.

Need an option between Average and Exceptional! I was very happy with Chris - he found a suitable candidate very quickly after not much success elsewhere so I was very happy with that. Excellent communication from Chris during the process. Would look to use again if another vacancy came up.

I have been working with may requirement agencies consultant, but Chris is one to remember for his proactive, reliable and soft spoken nature. I will have no hesitation to refer someone to Chris and his agency for service.

Chris gives so much importance to the candidates until they are in the journey of recruitment process and makes us feel comfortable there by reducing the tension and pressure from the back of candidates. I would like to happily work around with Chris incase if my contract ends.

Chris has been excellent through out the application process. He is professional, always helpful, ready to guide and provide valuable inputs. He is easily approachable and has picked up some of my urgent calls even out of office hours. He has worked hard in getting me the opportunity at XXXX. He is flexible and can adapt optimally to varying situations and successfully overcome the challenges that come up. I have huge respect for Chris and wish him all the very best. Thanks, XXXX

Chris is such an AWESOME person. He really stuck with me from day one. Moving from your country of birth to start a new life is very scary and a daunting experience, Chris made the one part (an important part) less stressful. Will definitely work with Chris again and definitely advise anyone looking for a great Agent to use Chris from The Recruitment Company!

Honestly the best recruitment process I have been through. Chris found me on Seek and thought I suited the role. Very prompt and communicating even when on annual leave.

Chris is great, he sends good cv's and the hiring managers really like him

Chris Pelow is very nice guy. He helps me to get the offer from **** right from beginning by forwarding my CV to them. He is very coordinating and a helpful guy. Thanks,

I would say it's a pretty good experience for me . I have found Chris Pelow an exceptionally good person because of his communication and help during my job hunting and grabbing a good opportunity for me at ***.

I had a lot of recruiters calling me and meeting with me. Chris was by far the least pushy. He called and organised a meet based on my skills and the clients he had. Organised me two interviews within a week of applying and maintained contact along the way to keep me informed. He put me forward for the exact sort of job I wanted and negotiated a higher salary. Furthermore, a free lunch on successfully taking a job sweetened the deal.

I appreciate Chris Pelow's professionalism and assistance in representing me for this role, stepping me through the process, ongoing communication, updates and offering advice and tips on preprations and focus around particular issues.

Wow! Chris was amazing to deal with. It was a fantabulous experience from the day I get in touch with him. He ensured to keep me updated on every stage of the interview process, and timely response to all my queries & concerns were highly appreciated!!

Chris has been very helpful in terms of delivering quality candidates and managing the communications between he and I. As a time-poor manager, I appreciate the way Chris is able to deliver candidates at the right time and not bombard me with calls at the wrong time. He's also been very patient with some of our convoluted internal hiring processes. Thanks Chris - look forward to working more with you in the future.

Chris was extremely positive and encouraging throughout the whole process. Understanding the situation and putting me at ease with my concerns are key examples of his customer focus. It was a pleasure to deal with Chris and hopefully I will again in the future. 5 Stars!

Chris is the best recruiter i have ever come into contact with in the 10 years that i've been working full time since finishing my studies. He is an exceptional asset to your team and i hope to deal with him in the future when the time comes to advance my career

Chris is really good in persuading and he matches the right people to the right job. He also takes care that the employee gets the maximum benefit. He has been very helpful throughout the process and always kept me updated about the status. He is a star and an Exceptional one.

Chris, was very great to deal with. His help and attitude really motivated me to go for the job. Great guy!

I have worked with Chris previously at ###### and had great success in finding candidates so we called Chris for our latest requirement. Chris provided us with several good candidates and we are very happy with the results. Keep doing what you're doing Chris! Regards, David

Chris was THE BEST recruiter i have ever dealt with. I almost never had to chase him up, he was very nice, genuinely seemed to care when it came to the business as well as myself (the client). And in general is such a nice guy. 10/10. Give this guy a pay rise.

I would rate it as Good. Chris was good at following up, sending good candidates and pushing back when needed. I'll continue to use him